7 Advice That You Must Listen Before Going To Indoor Playground
Views: 17 Author: Site Editor Publish Time: 2017-12-15 Origin: Site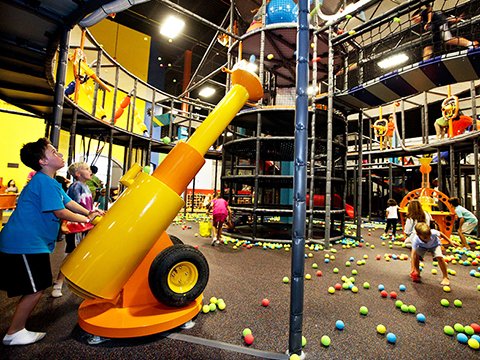 American Heart Association's suggestion that kids should get at least 60 minutes of moderate to vigorous activity each day. Proper activity can bring health and happiness to children, and there are many ways to let children get activities, indoor playground is one of them.
Whether in hot summer, cold winter or rainy day, indoor playground can always make sure that the child is happy, children can also keep themselves active and engaged. But what you should know is what you should pay attention to before your child embark on kid indoor playground.
Here are the 7 advice we give you:
1. Make sure your kids are dressed in proper clothes, avoid necklaces or drawstrings. Closed-toe tennis shoes with the shoelaces tied tightly can keep their feet protected and prevent tripping.
2. A thing you need to be aware of is the age suitability of the indoor playground equipment for each child, and guide your children to the park for their age to keep everyone safe.
3. Before you head out to the indoor playground, go over your expectations for behavior with your kids. Early teaching is the key to ensure safety.
4. If your children enjoy playing a slide, tell them not walk up the slide when other kids are trying to slide down.
5. There are a lot of children in the indoor play park, so you need to teach your children to learn to share and avoid a dispute.
6. If your children like to climb, in order to prevent them falling down, it is very important to ensure a railing around the high platform.
7. Before children start playing games on the kids indoor playground, it is better to check the playground equipment firstly and see if there is anything that can be ignored, such as rotten wood or missing bolts.
Of course, in addition to these advice, the high quality of the indoor playground equipment itself is also crucial, you should make sure that the indoor playground equipment where children play is safe. As a professional China indoor playground manufacturer, based on quality and innovation design concept, we have produced a variety of indoor playground equipment, aim to bring enjoyable and safe time for children to entertain.