All You Should Know About Indoor Playground Equipment
Views: 3 Author: Site Editor Publish Time: 2018-01-27 Origin: Site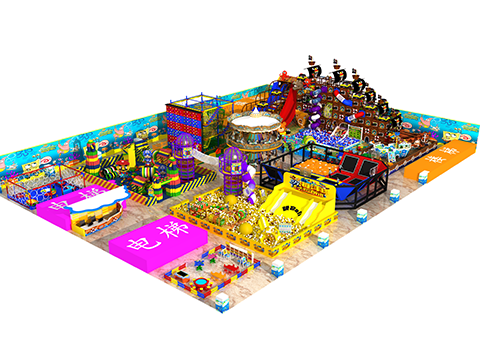 Indoor playground is funny and interesting for children, and which what attracts children is those indoor playground equipment. Just because of these funny items, indoor play area is able to appeal to lots of kids. It would be quite hard for them to do that without any playground equipment in the park. If you want to make your indoor amusement place more attractive, you need to know several indoor equipment designed for fun such as the following listed.
1. Balls pit and ocean balls
Balls pit and ocean balls are most popular and indispensable items in the indoor play area. Kids can play at the balls pit with ocean balls. Colorful ocean balls are beneficial to the children's learning to colors.
2. Slides
Slides are the most common items in indoor playgrounds. It is always seen at the balls pit as kids can slide down to the balls pit directly. Slides' height is various. If children would like to play more excitedly, slides are able to be made higher and longer.
3. Building block
Building block is manufactured for kids to cultivate their adventure ability and reaction capacity. There are various barriers that are set at kid indoor play area. Kids can have a match and win the game by crossing through the barriers.
4. Trampoline
A large number of indoor playgrounds are all designed with a trampoline. Trampolines are popular items for indoor amusement as well. Children are able to improve their balance ability and strengthen their calf muscles by jumping on them.
5. Electronic play items
These kinds of playground items are more expensive but they are the most interesting. Such as merry-go-round, electronic rocking horses. Kids would like to sit on them and feel automatic swing of items, which is exciting for them to play.
As shown above, these indoor playground items are most popular and commonly design. We can even say they are indispensable. Indoor playgrounds will largely lose their charm without them. Certainly, these are just some of playing areas items shown here.
We build the best indoor playground equipment with available Safety, Quality, Durability, Creativity & Value and add attraction, as well as value to any family friendly facility. Moreover, unique design can be made according to your requirement. If you would like to know more about the indoor playground equipment or you are fond of them, please let us know whenever you want.