Frequently Asked Questions about Trampoline Park
Views: 5 Author: Site Editor Publish Time: 2018-03-09 Origin: Site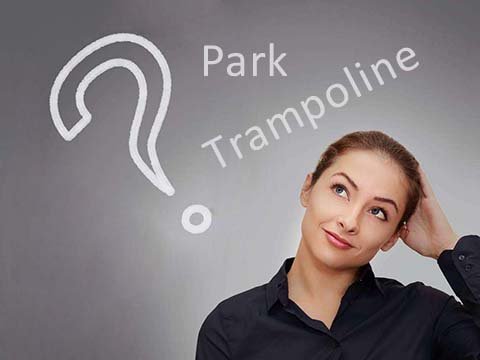 The below questions our sales manager is often asked, we're here to answer any and all common questions.
Q1. How to start the trampoline park business?
A: You need to find an indoor place for the trampoline park, the lowest height should be 5.5-6M.
Then do some market research to find out the population of young people/teenagers/kids in the city and around.
According to the young age's population, you can decide how much to invest in the trampoline park and what the size of it.
After you decide about the space, pls send the detail floor plan with requirements to us, so that we can customize the design for you.
When you confirm the design and the price, we will sign a contract about it.
Normal delivery date is in 30-45 days since receive your deposit.
Q2: What is the optimal trampoline to building ratio?
A: Many people feel that they need to "maximize" their floor space. This is not true, but an operator does need to achieve the highest revenue per square foot, as a retail operator. We have seen build ratios ranging from 45% on he low end to 60% on the high end, both extreme were successful, but their approaches to the business were very different. Please contact US for more information.
Q3. How is the quality of trampoline equipment?
A: Our trampoline equipment have been approved by CE, ISO, SGS, TUV, etc.
Q4. How long is the trampoline warranty?
A: The trampoline metal frame is with 5 years warranty. Other parts are with 1 year warranty.
We will deliver some free spare parts with the cargo, such as springs and screws.
If you need some other spare parts such as jump mat, we can sell to you with producing cost.
If any other problems, please contact us on time, we'll do our best to help you to solve it.
Q5. How about installation?
A: We will send the Installation Instructions to you, so that you can follow the instructions and install the trampoline park by yourself.
If you need further support, we can send a professional technician to your location to do the installation.
Q6. Is trampoline dangerous?
A: Usually, trampoline world has trained staffs, extensive rules and equipment designed for safety. However, there are inherent risks involved. The risk associated with trampolining is most comparable to those you find in other extreme sports such a skateboarding and snow skiing. It is important that participants don't attempt maneuvers that are outside their ability and have not been mastered elsewhere.
Q7: Do we offer a final inspection if we install your trampoline equipment?
A: Yes, every trampoline park is provided with certifications, final inspection, manuals, warranty, contract, etc..
If you have any other questions about trampoline park, please feel free to contact us, we'll give you the best China trampoline solution.