Happy Halloween
Views: 12 Author: Site Editor Publish Time: 2018-10-31 Origin: Site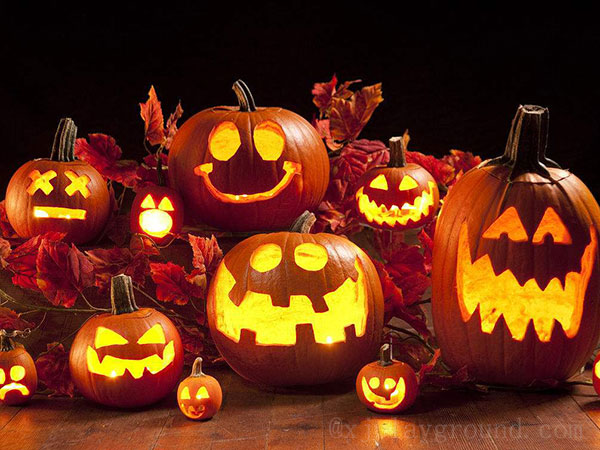 Halloween, known as "All Saints' Day", falls on November 1th every year, which is a traditional festival in west.However, All Hallows' Eve is the liveliest moment of this festival. To celebrate the the coming of Halloween, children dress up as cute ghosts, witches and knock on doors. They always say "Happy Halloween. Trick or treat?" As the legend goes, Every monsters will dress up themselves as kids and join the parties with kids. To get along well with them, human being chooses to dress up like monsters at that night.
The word Hallow derives from Middle English "Halwen" whose pronounciation is similar to "Holy". In some regions of Scotland and Canada, Halloween is still named "All Hallow Mas". On that day, The Mass Rite is held for celebrating all of the saints in the heaven.Nowadays, for commerical benefit or other purpose, the monsters activity will be held on Oct 31.
About the origin of the festival, there are lots of versions for it. This one is spreaded broadly:
According to the lengend,about 500 B.C, Celts who lived in Scotland and Ireland made the day in advance on Oct 31. They thought that day should be the day that means summer is ending and the winter is coming soon. People believed that the souls of the dead would come back to hometown and find a body for rebirth. This is the only way for them to live again.Therefore, living person panicked that their lives would be deprived. They dress up themselves as monsters to ward off real ghosts. Also, they pull out all of the lights and candles. By this way, they could avoid being found by ghosts.
Originally, Halloween is a festival for praising coming autumn. The flamen of Gaule,Britain and Ireland, Druid had a festival for praising autumn. From Oct 31 to Nov 1. It lasted for total one day. They thought their great Death would convene all of the ghosts and the evil ghosts would be punished to be beasts. The foolish people would become panicked when they heard this is "a monsters party". They started to lit a bonfire and beware of those ghosts. This is why people said the devils and witches would appear in the festival.
Another sign of Halloween must be mentioned here. It is pumpkin.When Halloween comes, pumpkin lamps are necessities. So what is the origin of pumpkin lamps?
Pumpkin lamps originates from Ireland. It was said there was a man named Jack who was a drunkard and tended to play tricks. In Halloween, he trapped a devil up to a tree and let the devil promise that would never let him live in hell, or wouldn't let him go. After Jack died, he couldn't go to heaven for he didn't believe god. At the same time, he couldn't go to hell as well. To help him find a way leading to the earth, devil gave him a burning charcoal and put it into a lamp that was sculptured by a big carrot. This is the first Jack-lantern. But he never finds the way back to hometown. Utimately, he only can be wandering.
That is the legend from Ireland. The laterns made by carrot are named Jack Lanterns. Now the pumpkin laterns are known as Jack-O-Laterns. It is said that Irish people came to the United States and found pumpkins are more appropriate than carrot, so pumpkins become the inspensible things in Halloween.
Except for the "Trick or treat" games and dressing themselves like monsters, zombies and vampires, there is a most popular activity will be held in Halloween. It is called "Apple bobbbing". Putting the apple on the water, kids bite it without using their hands. Who bites it, who wins.
Halloween Indoor Playground is one of the hottest item in this festival. XiuJiang Playground factory specializes in manufacturing kids indoor playground equipments for many years, and our design team can customize the playground according to the play zone size. More information, pls feel free to contact us.