How to clean soft play equipment?
Views: 14 Author: Site Editor Publish Time: 2018-05-30 Origin: Site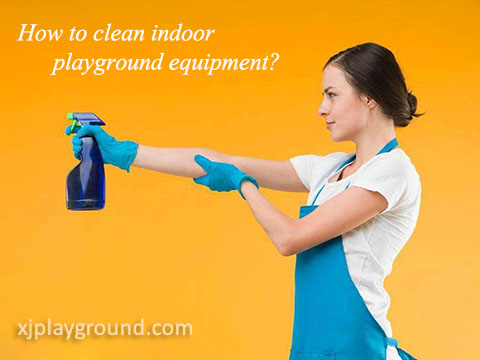 As the most popular kids play activity, kids indoor playgrounds are famous and known all over the world. Kids are attracted not only by the various colors of the it, but also those funny equipment installed at children indoor playgrounds.
As a public play space, there must be a lot of kids at indoor playgrounds. Therefore, the sanitation problem needs to be paid attention. Many operators are also concerned about the question.
This article will show some tips to clean your soft indoor playgrounds.

1. Plastic toys can be cleaned with soap water, disinfectant detergent powder and bleaching powder by soaking dilutedly, and then wash them by pure water and dry them in the sun or with mops.
2. Cloth toys can be washed and cleaned by soap water and then dry them under the sun.
3. The wooden toys that are resistant to wet, heat and fadeless can be washed and soaked and dry them in the sun.
4. Insolating toys that are made from irons can cause bactericidal effect.
5. Toddler areas, ground and walls should be disinfected by ultravioleting radiation. Kids indoor soft play equipments should be ventilated everyday.
6. Indoor playground equipment need to be disinfected with disinfectant at least once every week.
7. Rest rooms are supposed to be sprayed and cleaned by 30% lysol.
8. Large-sized soft indoor playgrounds should be cleaned with soap water, disinfectant detergent powder and bleaching powder and then mop them with clothes.
The tips above are used for the cleaning of kids soft indoor playgrounds. If you don't know how to clean and wash it correctly, you can refer to the advices. There is another question here, which is about how to clean the ocean balls? As all we know, the quantity of ocean balls are large. If we wash them one by one, it must be a complicated project. You can wash them either one by one with soap water or clean them with a cleaning machine.
Indoor playgrounds are the entertainment park for children. It must be the most important thing to keep the space cleaned. Therefore indoor amusement playgrounds should be cleaned and tiny after being closed everyday and give kids a neat place to have fun.
We are a manufacturer of Yongjia Xiujiang Playground Company, and engage in manufacturing and designing indoor playgrounds more than 15 years. We are expert on designing, manufacturing and giving advise for your indoor playgrounds, also have our own experience to suggest you everything on playgrounds.
If you would like to make an indoor playground or you have a space for it now, Xiujiang Playground Company will be your best choice.