How to open a soft indoor playground business
Views: 186 Author: Site Editor Publish Time: 2018-08-16 Origin: Site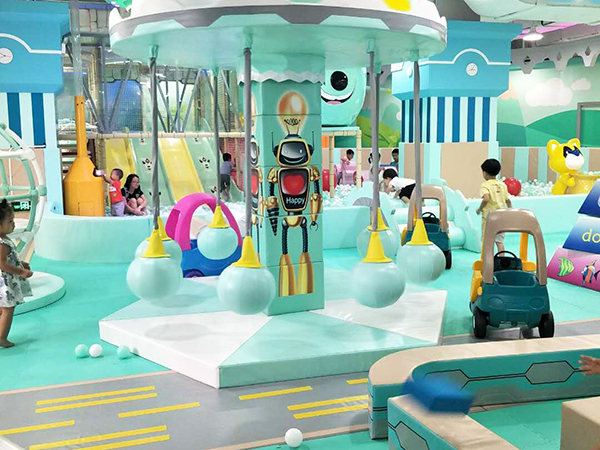 What is the quite important part for kids when they are growing up? Definitely it is their education. More and more parents are willing to spend a lot of money for their children, especially for their education. Hence, Parents would like to purchase some intelligent games for their kids to improve their intelligence and thinking capacity. There is one kind of play game that can be seen everywhere at shopping malls or public area, which is a large item but contributes to kids' developement. It is indoor playground equipment.
Obviously, everybody knows indoor playgrounds, for they are easy to be seen at shopping malls. Parents will usually take their kids to play it. Typically, there are so many kids crowding at indoor playground. Indoor playgrounds become not only a amusement park for children, but also a business opportunity for businessmen. "How to open a soft indoor playground business" gradually becomes a problem for those who have idea to open one.
There are several business proposals for opening an indoor playground:
1. The first thing you should do is to find a space for an indoor playground. Certainly the space should be in the place where lots of people will visit everyday.You need to take the fee and lease of your space into it. After getting a zone, you ought to measure the exact size of your zone. It can avoid making mistakes on dimension, which will influence the designs for indoor playgrounds.
2. If feeling like opening an indoor playground, you should find a prestigious manufacturer company. The popularity of a company indicates the products quality of a company. As we know, most of people will consider the brand when they are selecting products. In a word, brand and fame of a company is vital.You are also able to visit the factory of the indoor playground manufacturer to personally check the materials from their factory,so that it is easy for you to know the exact quality of their products. After all, it is manufactured for kids to play. Safety should be put first.
3. After you purchase an indoor playground,you need to arrange the stuff about installation. Indoor playground is not a ready-made product. It needs to be installed by the workers who specialize in installation for indoor playgrounds. The techs should be professional and have experience on it, or they are unable to understand the installation drawing.
4. The last one is about running an indoor playgrounds. The tickets fee for entrance can be set according the position of your indoor playground area and local consumption level. If it is in a small town, the price should be lower. However, parents attach importance to education. Also, they need to find a place both for kids and themselves to have a rest after a long-time shopping with their little kids.
5. The decoration of the indoor playgrounds is a significant point for attracting customers. Wether an indoor playground is popular replies on the appearance. The design can suprise kids and its equipments are durable, which is the key.
6. Sanitation is what we should attach importance to. There are lots of babies playing at the playground. There are diffrence bacteria on the toys. If you run an indoor playground business, you should clean the toys, attractions and equipments especially the ocean balls at regular intervals to guranteed the sanitation problem.
As the proposals above, you can try to use for reference. Everybody has their own methods to run business. As mentioned above, parents put kid's education and grow-up first now and they wouldn't stingy to the entrance fee for indoor playgrounds. As the trend, the popularity of indoor playground business will be boosting soon. Kids are able to improve their ability by playing at indoor playground. Parents can have a space for rest. Indoor playground operators are able to get benefit from this business.This is the charm of indoor playgrounds business.
We are the expert manufacturer from Xiujiang Playground Company. We are able to both offer you the professional proposals for designs and running business advices. No what wether you had the thought to run this business before, or you have the interest to know more about the details of indoor playgrounds. Please don't hesitate to contact us.