Jungle Themed Soft Indoor Playground Case in UK
Views: 21 Author: Site Editor Publish Time: 2018-04-19 Origin: Site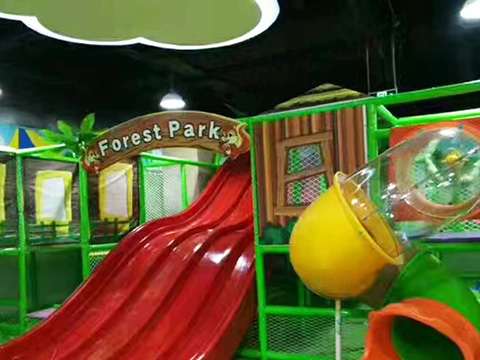 Jungle themed soft indoor playground is popular with many people, as green is conducive to the protection of children's eyesight. We have customized and sold a number of jungle theme indoor playground to many countries. One of the typical orders is from Mr.Edward in UK.
Mr. Edward purchased the Jungle Themed Soft Indoor Playground from our company, and we will show you the ordering details and the final presentation of soft indoor playground.
The customer from the United kingdom Mr. Edward was looking for a kids indoor playground. At the beginning, he hadn't had any play zone, but he had been looking for a play zone. He found us for more details about the indoor playgrounds in our company. We told him that he should get a play site firstly, and we would design kids indoor playgrounds by his play zone, so the first thing he needed to do was to find an play area for the kids indoor soft playground.
After he found the suitable play area with his partner, he told us he hasn't had a CAD drawing of his play site now, but he has measured the height, width and length. The customer hasn't made children indoor playground before so he didn't know what should be added in it, so he asked for customization. We sent him the theme of our soft indoor playgrounds for his choice. He selected green as its theme, which known as jungle themed soft indoor playground.
According the size he offered, we started on designing it with jungle theme kids indoor playground. As a professional design team, our designers added lots of popular kids playground equipment and items into the themed indoor playground. They designed all of the playground equipment into jungle series and added an cartoon door with jungle style. After finishing, we enclosed the designed scheme to him for reference. He told us he likes this one and would like to have it as soon as possible. We sent the items list attached with price to him and told him that we need to receive customers' deposit first. We would start manufacturing the kids indoor playground equipment. He paid us the deposit by T/T and we started manufacturing immediately.
The manufacturing of the indoor playground took about 8 days. He checked all of the playground items we manufactured and asked us if we could add some tree leaves for him. We added and shipped to him after he finished paying the balanced payment. Also, we sent two techs to him for installation.
As shown on the pictures, this is the Jungle themed Soft Indoor Playground made for the UK customer. According to his requirement, we make the indoor playground theme as jungle theme. The basic children playground equipments include four ways slides, play house with slides, cartoon doors, trampoline park, tunnels, fences and balls pit, we also added some electronic toys for him. Such as the cars and rotated large toys.
After several months, he give us the feedback from customers that kids like to play on this custom theme indoor playground and their parents also said that not only kids but adults like the design so much. The color can protect people's eyes and soft indoor playground can prevent kids from playing mobile phones and pads.
After we send soft playground equipment to customers, we will prepare more playground accessories for customers for maintenance after long-year usage. The warranty of kids indoor playgrounds in our company are two years. We have to put safety firstly. All of our playground equipment products are certificated with ISO9001, CE, TUV, SGS, etc., which proves our pleasure ground products reach the standard.
As a professional China indoor playground manufacturer, we provide worldwide clients with customized theme indoor playground., such as Candy Themed Soft Indoor Playground, Ocean Theme Soft Indoor Playground, Private Ship Theme Indoor Playground, etc.. All you need to do is to send us the CAD drawings of your play site, and we'll have the best scheme for you.