Soft indoor playground customer case from Nanjing
Views: 77 Author: Site Editor Publish Time: 2018-11-22 Origin: Site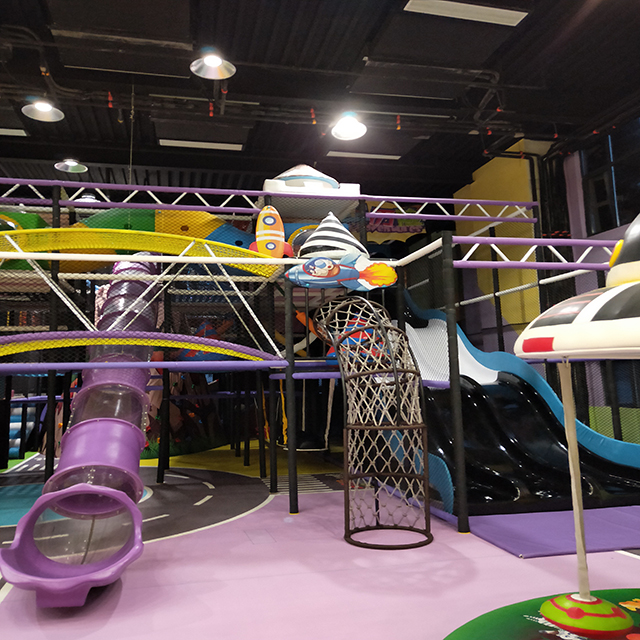 Indoor playgrounds definitely offer kids a recreational places for having fun and relieving their boring time. Unique and creative equipment will catch more customers's eyes and they will choose your indoor playground. Even some kids that like the indoor playground would ask their parents to bring them here again. This is why lots of businessmen have many returned customers.
This indoor playground is from Nanjing. Let's see these equipment of indoor playgrounds. They are funny and uncommon. As the saying goes, when a thing is rare, it becomes precious. The first equipment is spiral slide and balls pit. It is usual, but it is more popular than the usual ones. The balls pit is not large and the edge of the ball pit is more durable than leather edges.

The second one is construction area. There are some toy soft bricks on the floor. Beside them, there are several trolleys. We can also call it "moving bricks area". We can see a toy crane up on the area. It can be controlled and carries the bricks up to the top. Actually, the bricks are made from soft foam.
There are two slides need to be mainly introduced. The first is red one with swim rings. We call it "mock skiing". Kids slide down through the mocking skiing wearing the swim rings. The second one is the red long, steep slides. We call it "devil slide". The height of it is about 3.2 meters. Because of the higher and more exciting feeling, even many adults feel excited and interested when they are sliding down from the top to the bottom.
Next toy is eletronic UFO rotating game. When started with the power button, the UFO starts to rotate and the small UFO under the large one on the top. Kids can sit on the small UFO and twirl around the whole toy. The next one is the net bridge. Here are four soft pads put on the net. By stepping through the soft pads, kids can go to the other side of the bridge. It is funner and more special than rainbow bridge and single-plank bridge.

This indoor playground gets the praise from the customers and the businessmen. They told us that the toys we design into the indoor playground are really attractive and interesting. Lots of customers come back for this reason. In addition, the extraordinary theme that we adviced for him is apprecitated by players.
We are professional indoor playground manufacturer. If you have the though or plan of making an indoor playground, pls feel free to contact us.