Ten Secrets You Will Never Know About Indoor Playground
Views: 11 Author: Site Editor Publish Time: 2017-12-22 Origin: Site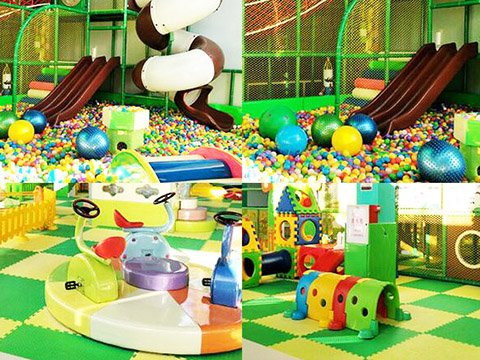 Since its origination in 1990's from the US, indoor playground has enjoyed immense popularity all over the world. Today, indoor playground has evolved from simple indoor climbing frame, to complex children play center that includes multiple play areas serving different age groups, such as soft play structure, electronic play items, building block, toddler play area, etc.. During holidays, especially when it is not fine, taking kids to indoor playground amusement park becomes a lot of parents' choices.
Though you usually play with kids in the indoor playground, there is still many secrets that you never know. The ten secrets are below:
1. After the indoor amusement parks are closed, staffs will check the equipment and items everyday. If there is any broken playground equipment, they will be maintained in time, removing hidden danger and keeping children safe.
2. The items of indoor playground are also be cleaned, disinfected regularly to keep the sites of playgrounds tidy.
3. Marine balls in ball pools are consumables, new marine balls and inflatable toys will be added into it regularly.
4. Some little toys are usually buried into the sand pits by staff. As kids dig them out, they will be very happy.
5. Some electronic toys, such as the coconut trees, dolphin swings and so on, can be played as well as when they are powered off.
6. Ocean balls can be put into some carbine guns as bullets.
7. If you register amusement park VIP cards, you will gain a lot of special offer and join indoor playground park activities for free.
8. When there are just few customers in indoor amusement playground, they will use discount to attract customers. You will get more special offers at that time.
9. Many indoor children parks can be used to hold birthday parties for children. When the birthday comes, you can invite your relatives and friends to have fun together.
10. During holidays, such as Christmas, New Year and so on, lots of gifts can be got for free at kids play area.
Except for these above, there are lots of details that you still don't know. If you would like to run a children park or enquiring some running methods, please contact us anytime you want XiuJiang Playground Co., Ltd. is a leading soft indoor playground manufacturer that has many-years experience, which can provide you safe and durable indoor playgrounds equipment.