The Background of Indoor Playground Equipment
Views: 2 Author: Site Editor Publish Time: 2018-02-16 Origin: Site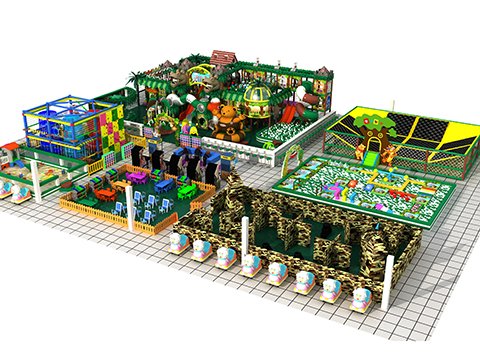 Indoor playground Equipments are designed for children to play. We can almost see them at every public places. Kids indoor playgrounds are suitable to 3-12 year-old children. What attracts children deeply is the playground item and the colorful ocean balls at indoor playgrounds.
Indoor playgrounds evolved from European fairs, pleasure gardens and large picnic areas, which were created for people's recreation. Indoor playgrounds offer kids not only the exciting and funny feeling, but also the improvement of their health and stamina. Some sports equipment will be added into indoor playground such as the basketball games, CS games, climbing walls, etc..
Generally, kids indoor playgrounds include lots of recreational equipment, such as the seesaw, Merry-go-round, swing set, slide and ocean balls, etc.. Those various theme indoor playground equipment and items attract kids eyes and curiosity.
Nowadays, indoor playgrounds are universally applied in the play areas of parks, schools, shopping mall, supermarket and so on. Even many parents install small theme indoor playground for family use. In a word, indoor playgrounds have become the indispensable entertainment places for kids.
Our company engages in manufacturing kids indoor playground for many years, have rich experience in production and design of playground equipment. The best indoor playgrounds can be offered by our factory.
If you are interesting the kids indoor playground, please feel free to let us know what you need.