Trends in shopping center attractions
Views: 17 Author: Site Editor Publish Time: 2018-05-24 Origin: Site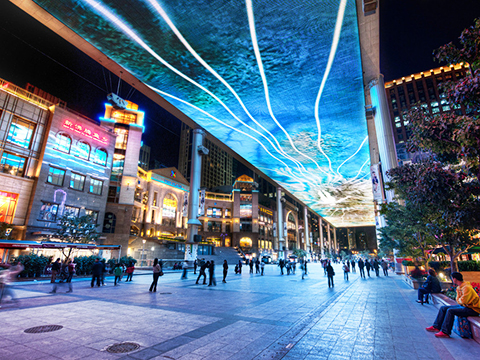 Nowadays, the shopping mall is no longer just a place to shop, it has many other places to attract people, such as the indoor playground, trampoline park, coffee shop, restaurants and movie theaters.
Shopping center is a place crowding a lot of people everyday. One trend is to add some extra attractions, which are usually nothing to do with shopping, shops. In fact, when they come to the shopping center, some of them are shopping here. Sometimes, most of them are for entertainment, relaxation or shopping.
There are things that attracts customers in the shopping mall:
As we've seen in shopping malls, indoor playgrounds are the most projects seen at shopping malls. Even kids indoor playground can be seen at shopping center everywhere, do you know why there is indoor playground put in shopping center? We think that's because lots of parents would like to bring their kids to shopping centers and kids indoor playgrounds just something that can make them have fun.There is another reason we think it will be rational, parents take their children shopping in the mall, when the children tired of, parents can put their children in kids indoor playgrounds play. By this way, parent can shop again.
The second attraction is the trampoline. Like indoor playgrounds, trampoline parks are also popular in shopping malls. The trampoline park provide a place for children to play for a long time, just like entertainment. Their parents can also find a place to sit down and rest if they are tired.
3. Coffee shop and restaurants
When you stroll around the mall, we are not sure if you can notice one thing. Only a few people huddle in shops to buy clothes or luxury goods because there are many brand-name stores in the mall. However, with the development of online shopping, a small number of people will shop in physical stores, which has brought the store depression. When you come to a restaurant or coffee shop, you will find little room to stay. If you want lunch or dinner, you must wait outside.
4. Movie Theaters
Movie theaters are also a popular place in shopping malls. As we know, lots of younger would like to watch movies after one-day shopping.Theaters offer not only a place to stay and rest, but also add another entertainment to our life.
In any case, the trend in shopping malls is not just shopping, but entertainment and relaxation. For some parents, they can take their children to play at indoor playgrounds, and they can accompany their children to play. It can also help children grow up. This is why many operators tend to choose to build indoor playgrounds in their space.
If you are interested in adding an kids soft indoor playground to your space. There is no better choice than Yongjia Xiujiang Playground Company. We are a professional China kids indoor playground manufacturer and supplier, have engaged in producing kids play equipment more than 15 years. We are confident to provide you with professional children playground design and create a charming indoor playground.