Upgrade Factory: To Offer You More Perfect Kids Playground Solutions
Views: 13 Author: Site Editor Publish Time: 2018-05-18 Origin: Site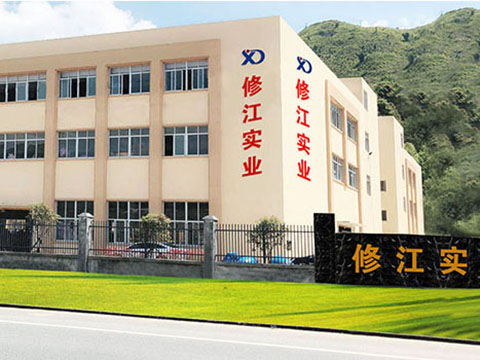 XJPlayground is a professional China kids playground equipment manufacturer and supplier, is a industrial company that includes research, manufacturing and sales of kids indoor playground equipment together. In order to offer you more perfect kids playground solutions, we upgraded the factory!
Yongjia Xiujiang Playground Co.,Ltd. is a professional China kids playground equipment manufacturer, which also is a industrial company that includes research, manufacturing and sales of kids playground equipment together. All of our play equipments have obtained certificates, such as CE, TUV, SGS, ISO9001, etc..
The main kids playground products in our company are indoor & outdoor playground, trampoline park, adventure ropes course, seesaw, swing entertainments for many years. We make great progress in our design and quality. Our factory is located in Xiujiang Industrial Zone, Qingtian County, Lishui City, Zhejiang Province, China. It's near Wenli highway, with convenient traffic.
The dimension of our new factory is more than 20000 square meters. We have professional designers and manufacturing workers for the designing and production of the theme indoor playground. We can make free designs for customers according to your correct space information and dimension and offer service from designing to after sale service.
The kids playground of us are suitable for kindergartens, entertainment parks, preschools, parks, supermarkets or family, etc.. Kids theme indoor playground equipment not only have been sold well in all cities and provinces all over China, but also exported to clients in such countries and regions as USA, Canada, Russian, Spain, Italy, India, Crezh Republic, Pakistan, Maldives, Japan, etc..
There are several teams and workshops in our company to offer the children playground service with high efficiency. Such as sales team, design team, raw material warehouse, welding workshop and plastic workshops, QC department, etc.. Design team will customize the theme indoor playgrounds for you according to your needs and demands on toddler playgrounds.
Sales team will offer you a series of service from understanding of play structures, price and quality to after-sale service. Just as the name implies, all of the workshops will work on the processing of those materials.
As the development of our company, more and more customers know our company by our high-quality playground equipment or good feedback from customers. Therefore, we scale up our factory to meet more demands and needs of clients at home and broad. Now we implement scale production. Delivery time, product quality and the manufacture efficiency will be improved. We are also planning to set up an indoor playground exhibition hall with an area of 1000 square meters, which can be used to display our indoor playground for customers' reference.
This is the scheming picture of our new factory, which is located in a space that is near to mountain and by the river. The larger factory we have, the better service and quality will be offered to all of customers. We have confidence to provide the best service and high-quality kids indoor playground equipment to all of you.
If you are interested in kids indoor playgrounds or have your own space for kids playgrounds now, pls contact us whenever you want.