Why Physical Activity Is Important For Kids?
Views: 3 Author: Site Editor Publish Time: 2018-01-31 Origin: Site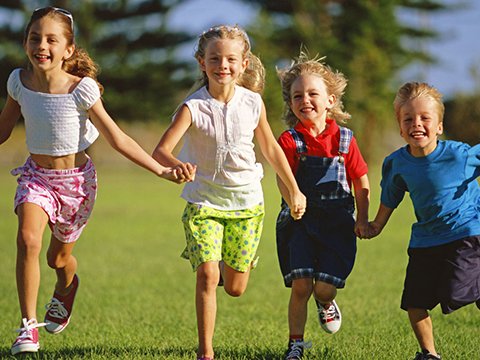 We are sure you have heard that kids should get at least an hour of physical activity every day, whether that is in the form of after school activities, playing outside with friends, or playing street hockey with the family. But in a article, they mention a survey that found about 74 percent of kids from the ages 5 to 10 are not getting enough physical activity every day.
This article mentions that kids are getting less physical activity for many different reasons, including: parents trying to save money on extracurricular activities, technology replacing active play, and the television has become a family activity. These reasons should not be getting in the way of physical activity, and they definitely shouldn't be an excuse for your children not staying active.
Physical activity is not only important to help your kids drain some of their endless energy, it can help kids (and adults) both physically and cognitively. For kids, exercise and physical activity are better described as active play. Kids can get their daily activity from indoor playground items, and anything else that gets them moving.
Not only kid exercise can help adult exercising, but also help strengthen kids bones, joints, and muscles. According to New Heights, kids who stay active on a regular basis can develop healthy habits that they will carry throughout their lives. Which bring an overall healthier lifestyle and less health issues.
More physical activity can improve child's life in many ways, from keeping them physically and mentally healthy to keeping them focused during school. It is important for parents to realize this is important to work towards getting your kids the right amount of active play everyday.
If playing outside during summer is too hot for the kids, there are other options. Kids soft indoor playground is a fun place for your kids to get the physical activity they need daily. Our indoor playground allows kids to run, slide, bouncy, race, and play until they drop! This is a place that can truly get your child excited about active play and help them get their daily dose of activity. Contact us today to learn more about our kid playground facilities, located in Zhejiang, China.