Why are the safety standards for indoor playgrounds important?
Views: 10 Author: Site Editor Publish Time: 2018-08-25 Origin: Site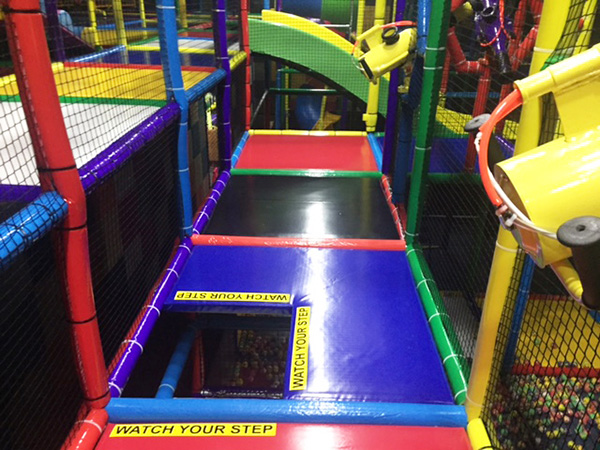 Children discover and learn about the world in which they live via play, which provides an essential element of children's development and growth. Contained play facilities are areas designed for children's play, including the site and any equipment. Generally, contained play facilities are commercial premises and can be free access or paid access. Contained play facilities should provide some supervision but the level may vary from facilities where the children are fully supervised to those where the parent or carer is principally responsible for the child's behaviour and actions. Contained play facilities are not childcare facilities.
The same hazards face a child in a contained play environment whether it is operated by a commercial organization, such as a chain of international centres or a small local family owned business, or by a voluntary group, such as a service group or a parent organization, or by a single individual. The requirements of this Standard therefore apply to all contained play environments.
It is important for the rounded development of children that, through the medium of play, they arrive at an understanding of danger, which provides the basis for assessing safety in a variety of situations. The balance between challenge and safety is an important consideration for all play providers. The best facilities are those that, through careful design, management, inspection, cleaning and maintenance, offer children high quality play experiences without compromising their safety.
Contained play facilities that children find attractive are generally those that present various levels of difficulty and challenge. Children can explore solutions to these challenges and practice their newly acquired abilities in carefully designed settings, where the levels of risk have been assessed and are managed by adopting supervisory or design techniques.
Precautions need to be taken by play providers to reduce the severity of injuries if children make the wrong judgment but the possibility of harm cannot be completely removed. All kinds of Standard aims to ensure that play providers develop facilities that children find enjoyable but where the probability of injury has been minimized. The Standard does not purport to address all the hazards associated with contained play facilities.
The Standard's existence alone will not necessarily prevent injuries. Like other physical activities, the use of contained play facilities involves the risk of injury. However, developing and maintaining contained play facilities in accordance with the Standard will help minimize the risk of injury occurring and the severity of any injury that may occur.
XiuJiang Playground factory has many years manufacturing experience of kids playground equipments, and all products are certificated with ISO9001, CE, TUV, SGS, etc. If you have any questions, pls feel free to contact us.